Overview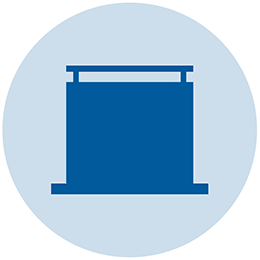 Husky Midstream's Hardisty Terminal has 3.4 million barrels of existing operational and contract storage, 14 inbound pipeline connections, connections to all major export lines and access to more than 30 different types of crude. Additionally, Husky Midstream is the exclusive blender of Western Canada Select (WCS), the benchmark for Canadian heavy crude oil.
Husky Midstream is in the process of expanding its commercial storage at Hardisty by offering customers the option of new space to receive, store, blend and deliver crude oil, via all major pipelines at the site, or from neighbouring storage facilities.
Customers interested in storage at Hardisty can lease tank space ranging from a fractional tank leasing agreement of 80,000 barrels to a 500,000-barrel tank.
Contact Information
Husky Midstream is committed to being available to all its stakeholders. Please address all questions, comments and concerns to the appropriate contacts below:
Media Inquiries
Commercial Inquiries
Landowner Helpline
Husky Midstream General Partnership
Box 6525, Station "D"
Calgary, Alberta
T2P 3G7
Phone: 403-298-6111
Emergency 877-262-2111 (24 Hour)